Frequently asked questions
What is Rent Chief?
---
Rent Chief provide technology solutions to help property investors and managers to operate and manage properties efficiently and compliantly. The Rent Chief platform provides efficient integrated software which will link all players involved in the property development & investment world and can be accessed anywhere on mobile / tablet / PC.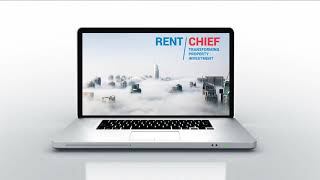 ---
What can I do using the platform?
---
Landlords can:
Research properties to purchase using calculators and local information
store tenancy information and contracts
record regulation requirements and upload certificates
Record transactions and pull financial reports
Manage maintenance requests
Tenants

can:
View a summary of their tenancy
access property documents and manuals
Record meter readings
Raise issues with the property
Trade

can:
Respond to chat on issues they have been assigned to
---
Where can I access the platform?
---
The platform is cloud based and can be accessed anywhere you have a connection
---
What browsers does the platform support?
---
The platform is web-based and supports most browsers: Google Chrome Mozialla Firefox Safari MS Edge Note: Internet explorer is no longer supported
---
Can I use the platform on my mobile or tablet?
---
Yes. We developed the platform to be responsive and mobile-compatible so you can work from any device wherever you are.
---
Is there a free trial?
---
Yes. Our Pro version is free for 6 months, or if you have less than 5 properties then our light version is free for life.
---
Is it easy to set up?
---
Simple answer is yes, there is nothing really for you to other than start by adding your properties and using some of the great features we have developed
---
---